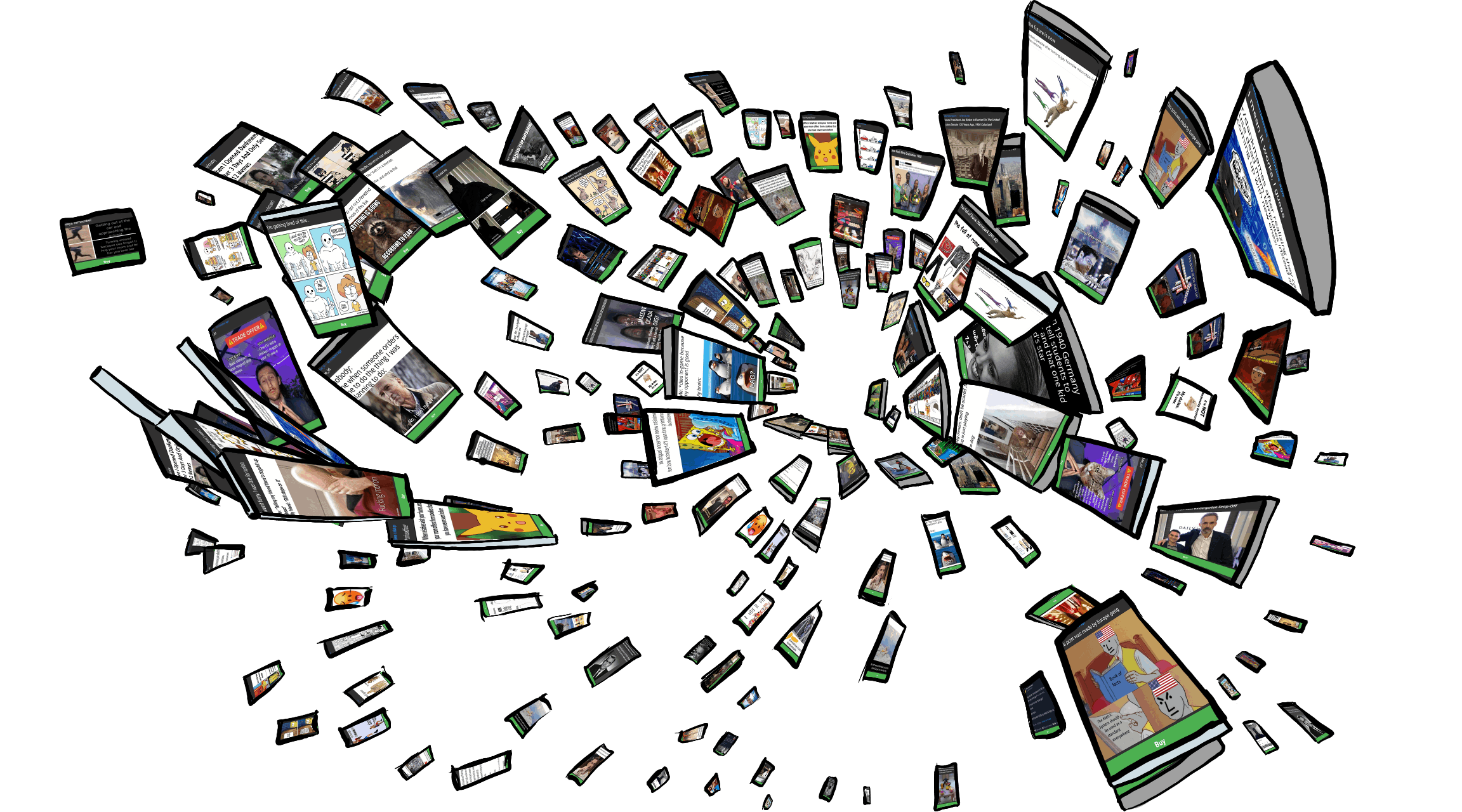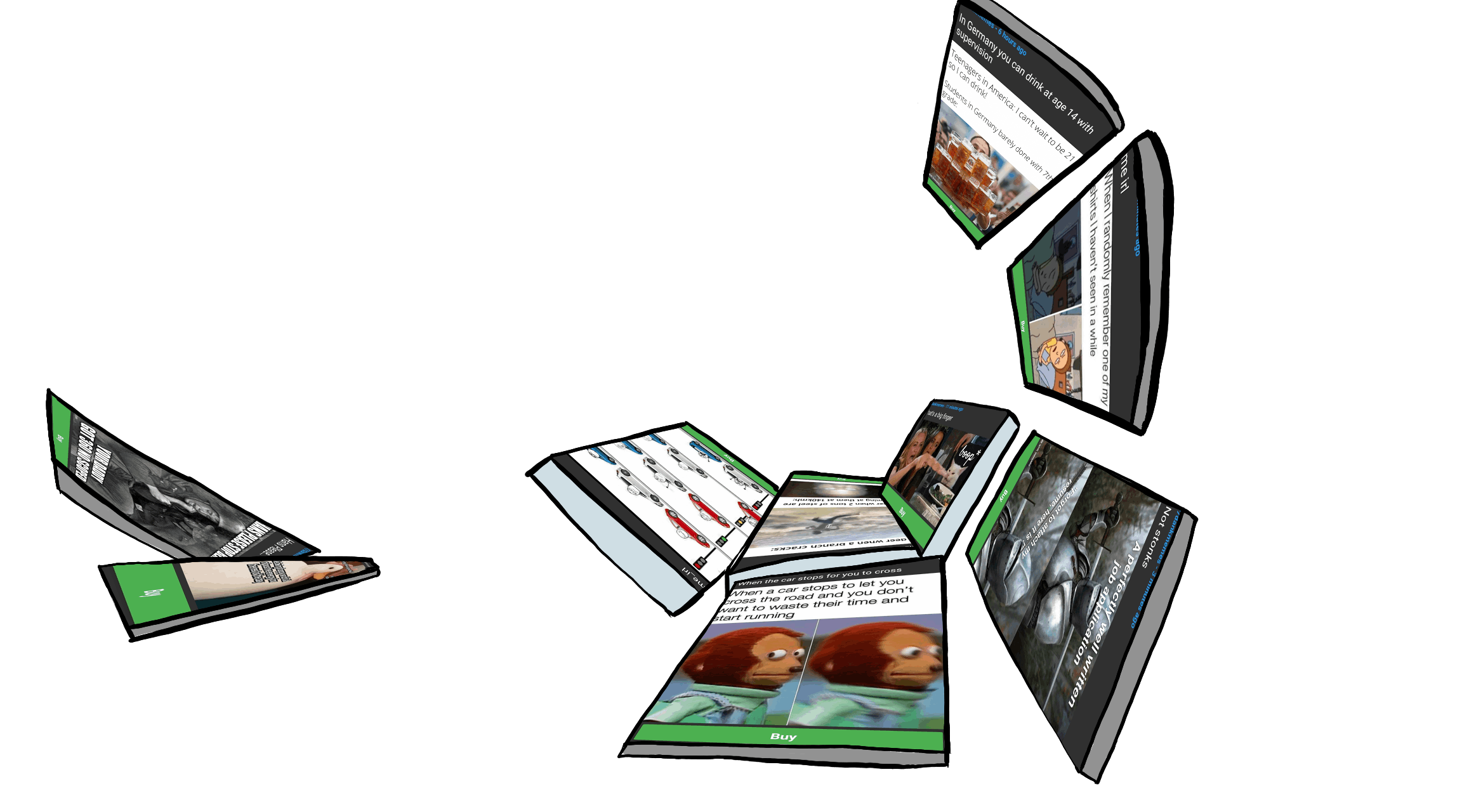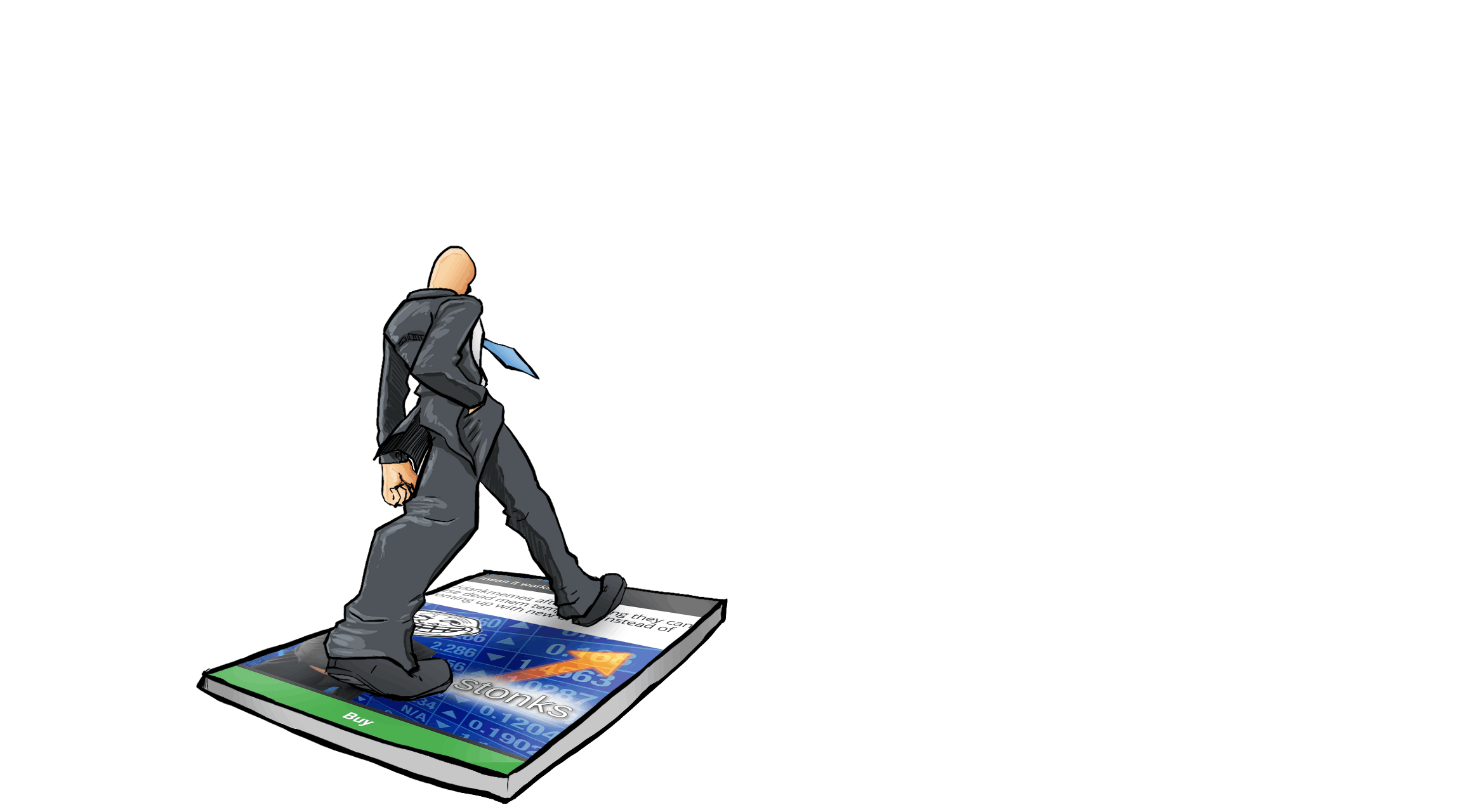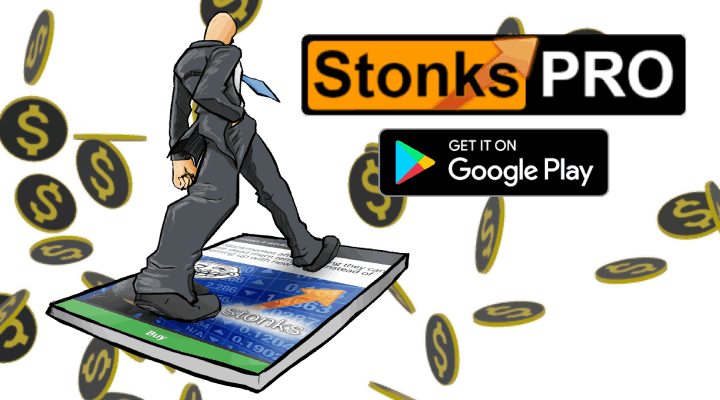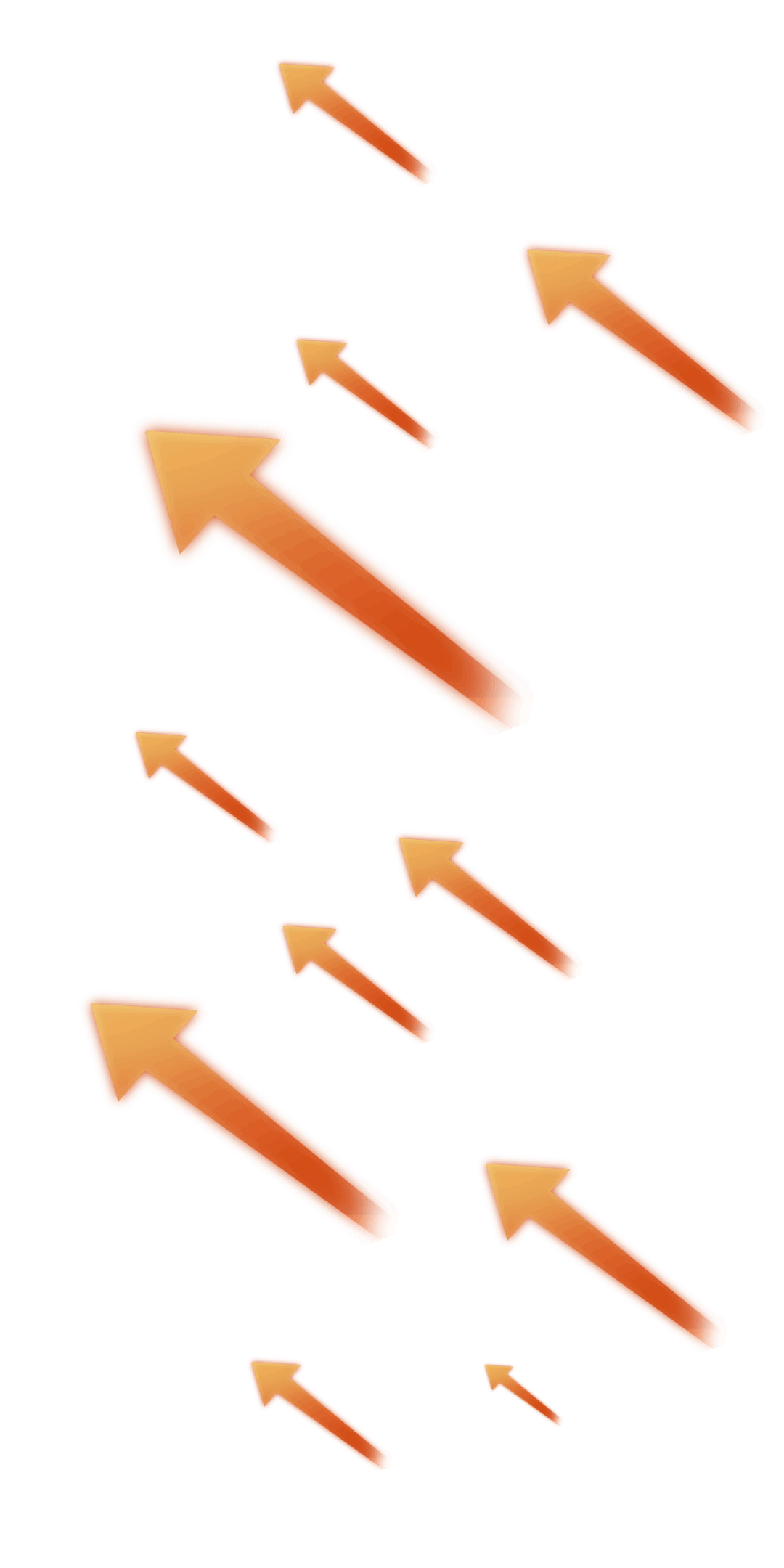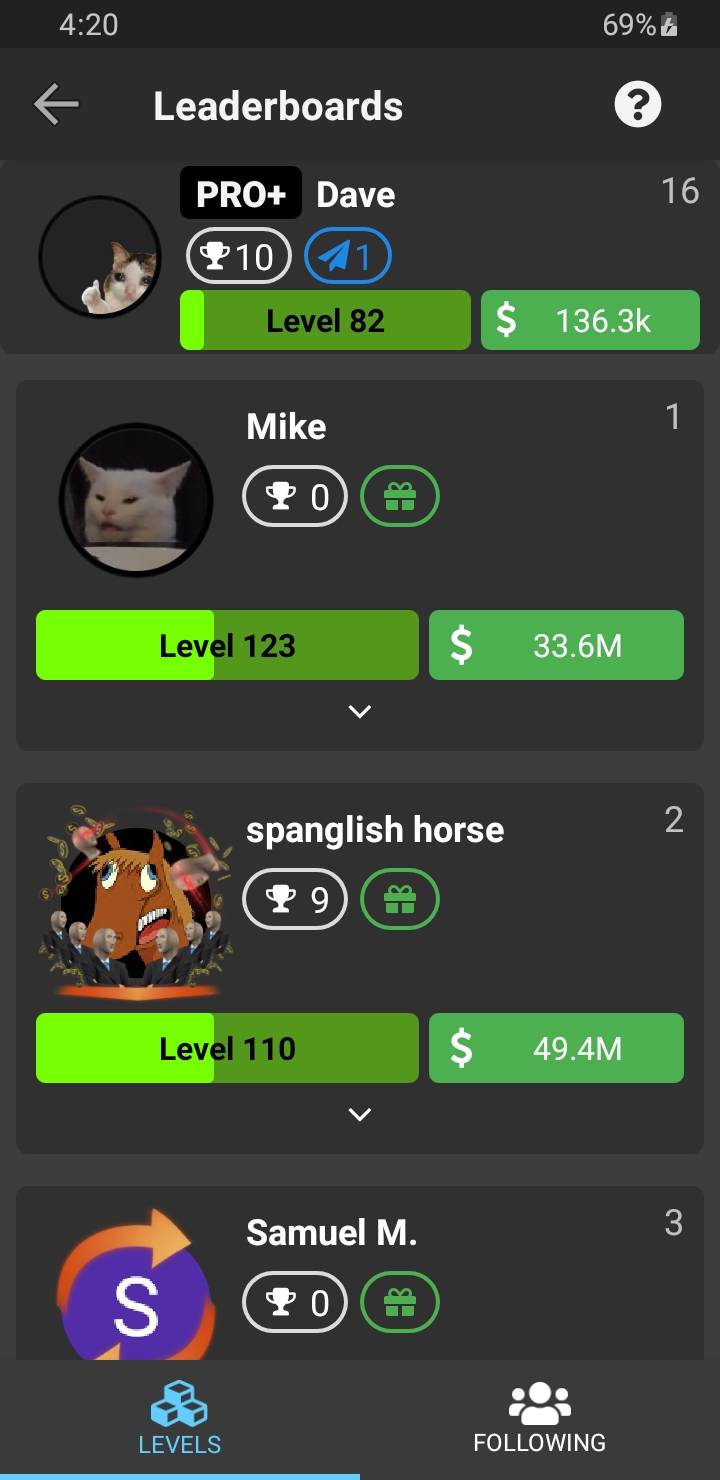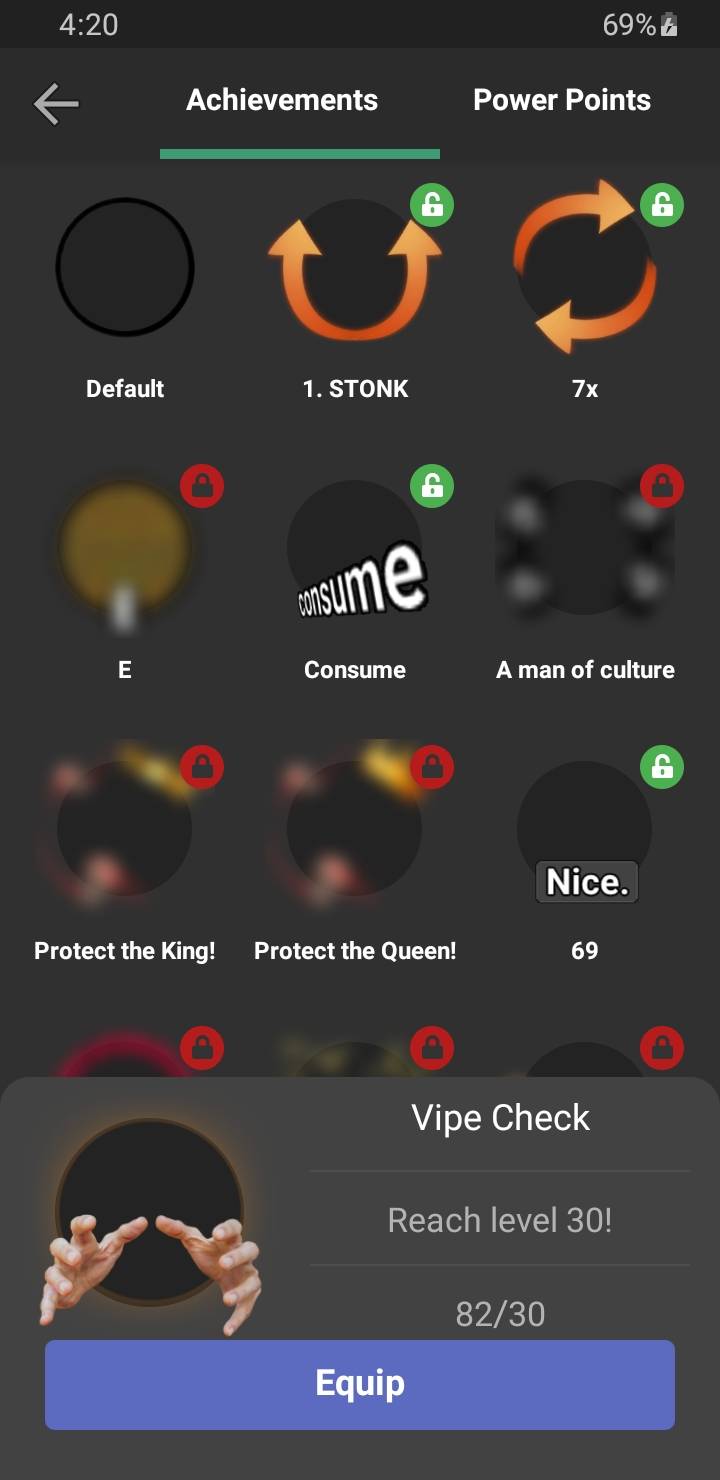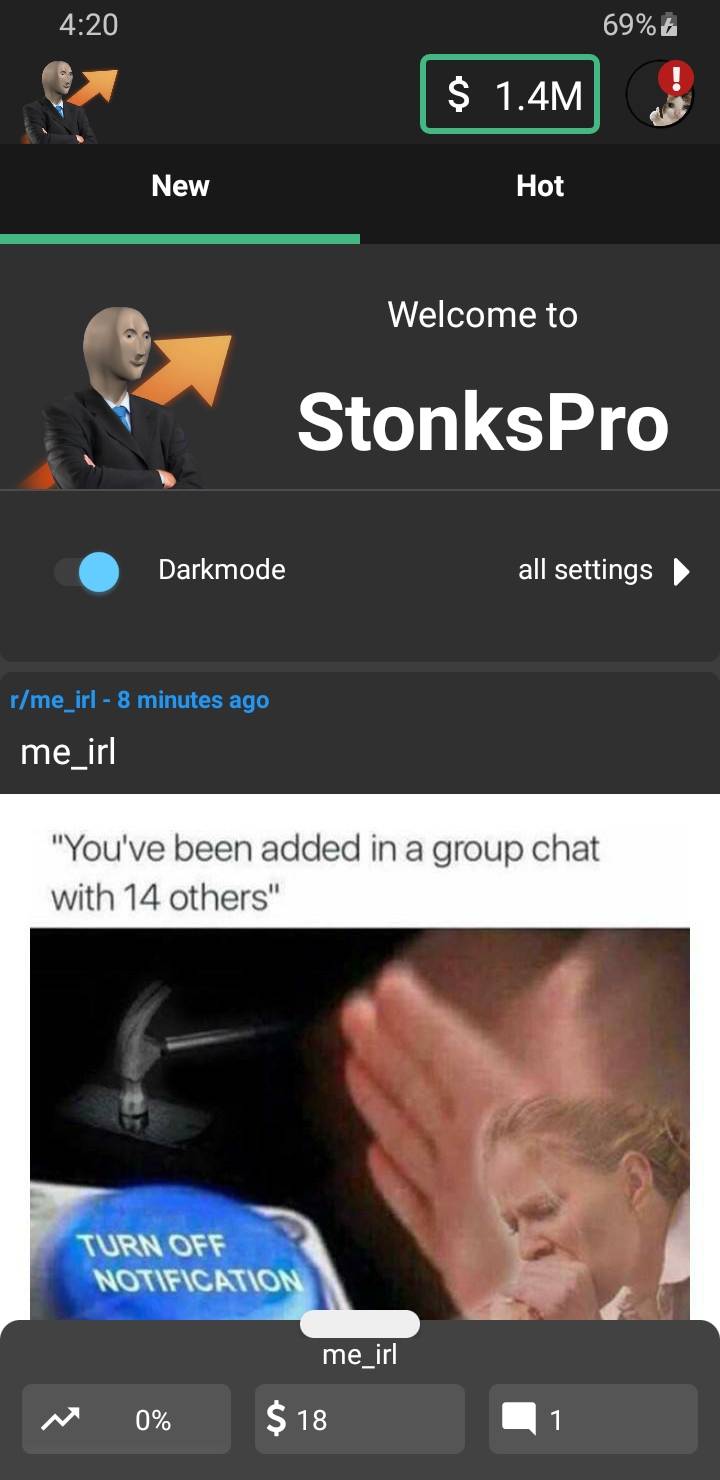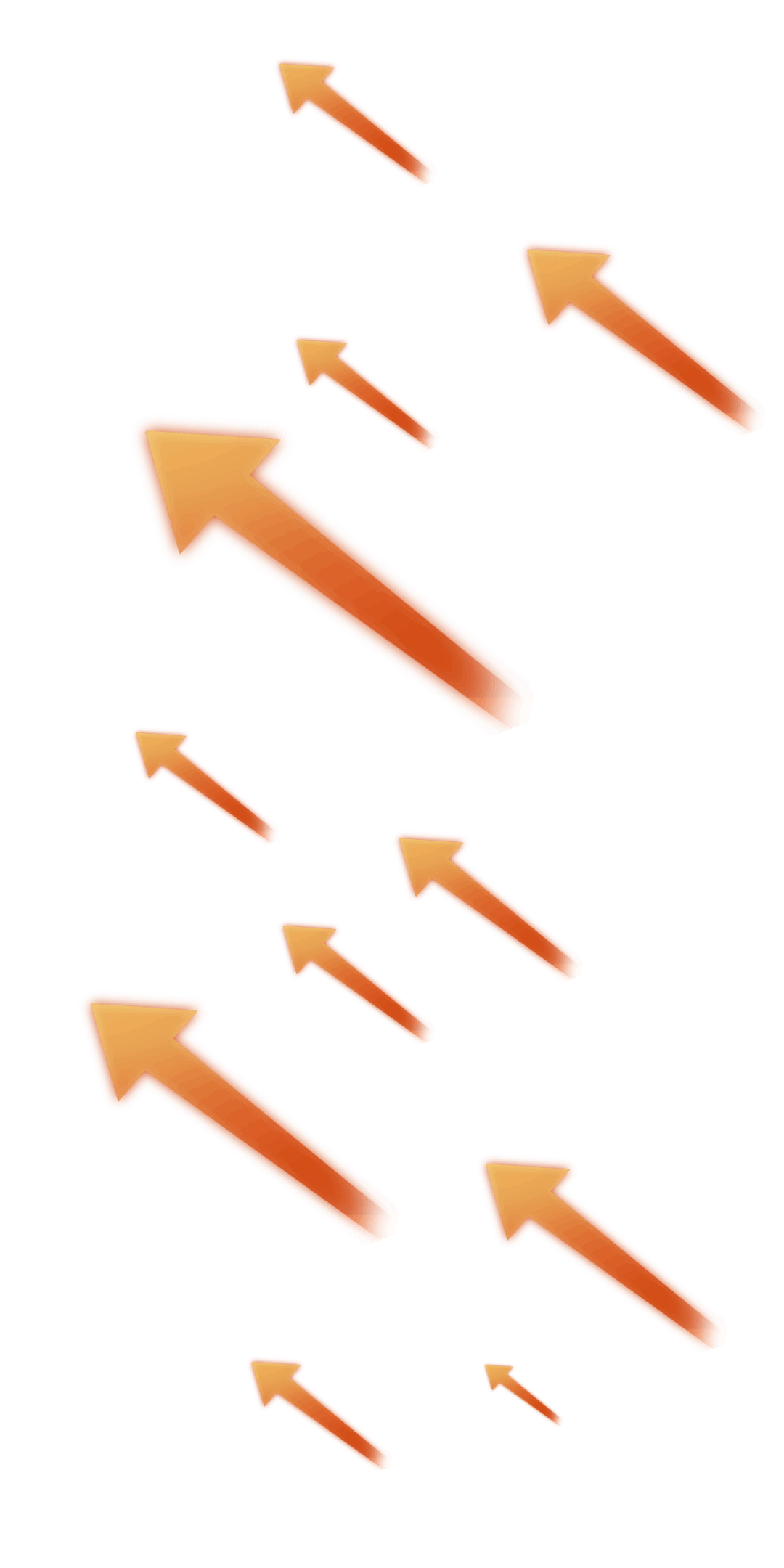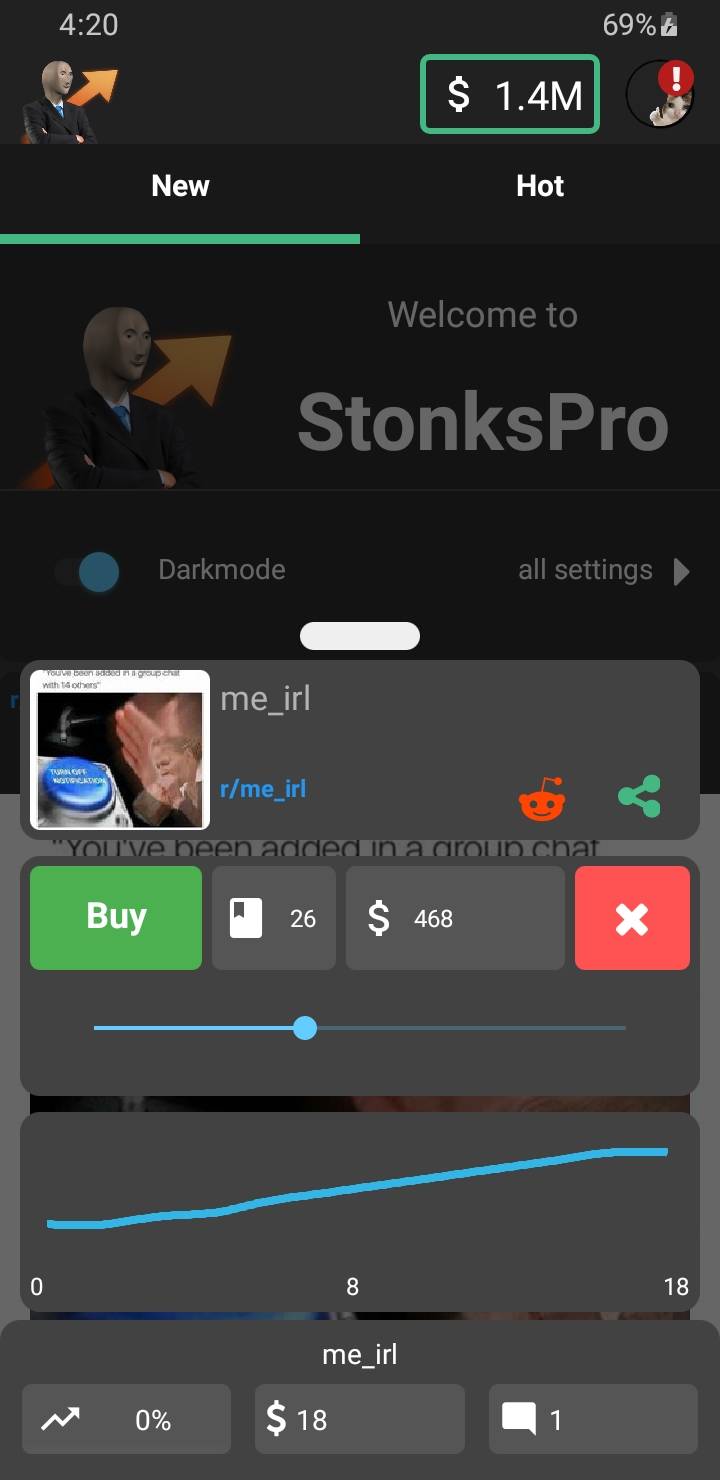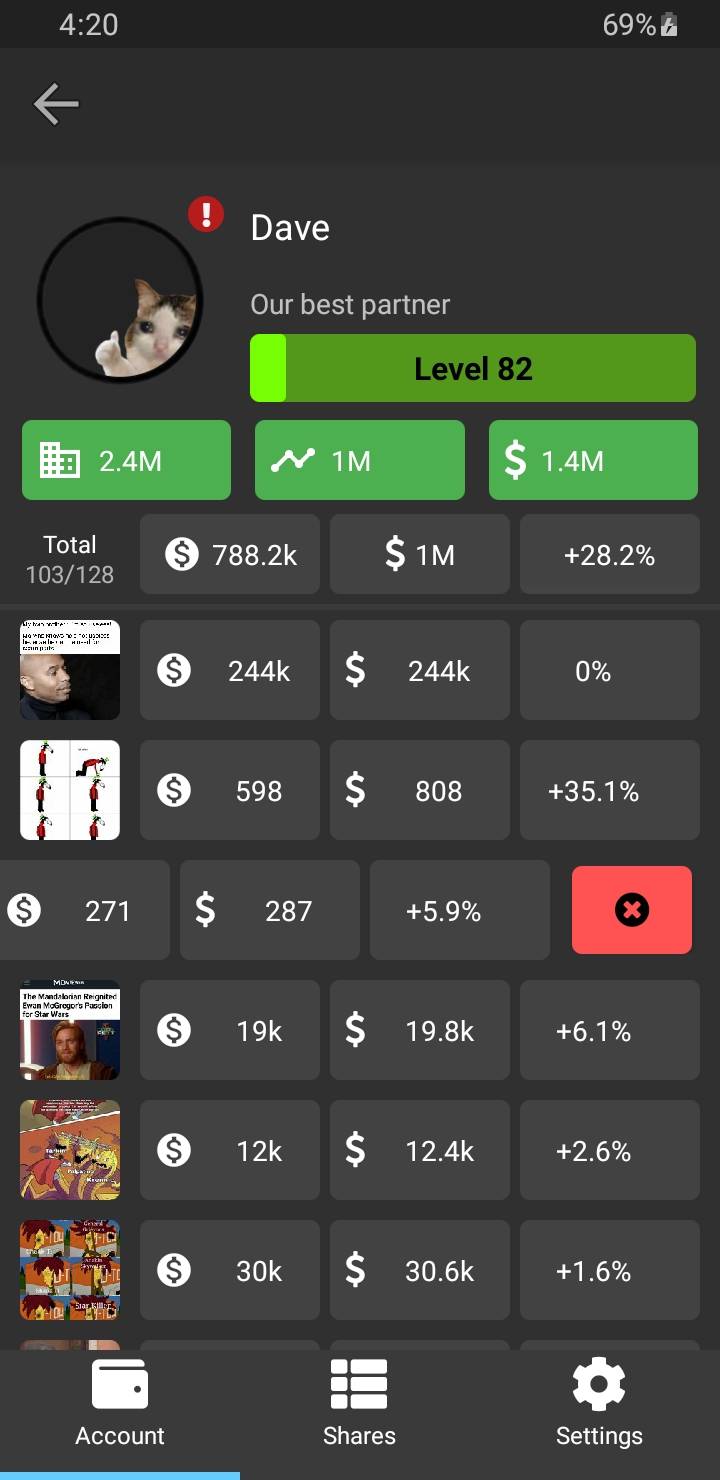 Blast through Memes TO THE MOON!
Browse all the best dank memes and funny pics while you learn to invest.
Become the best amongst our Leaderboards and your Friends.
Suffer From Success.
Master the markets with your overpowered meme knowledge
and grow your portfolio to infinity.
Money printer go brrrrrr.
Achieve the unachievable.
Go beyond your limits and collect all unbelievable Achievement-Rings.
Weird flexes allowed.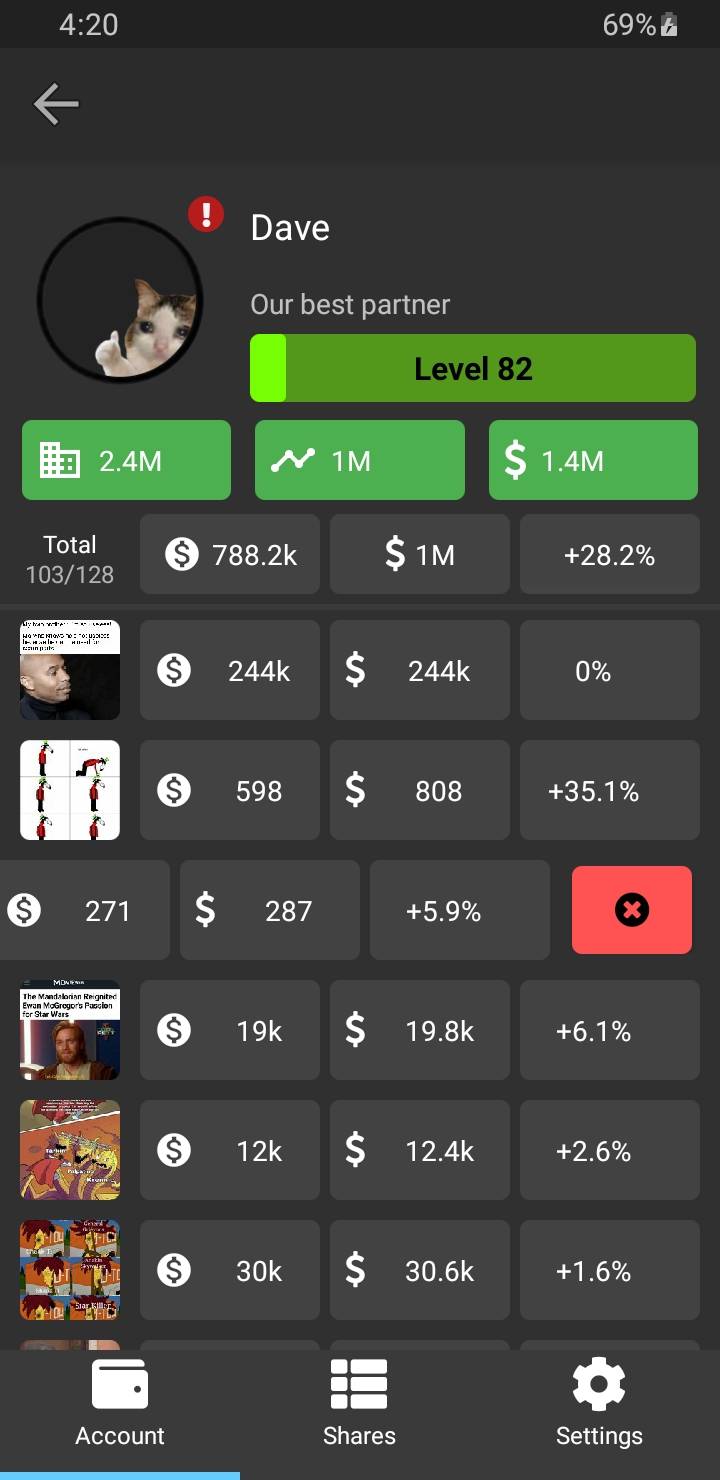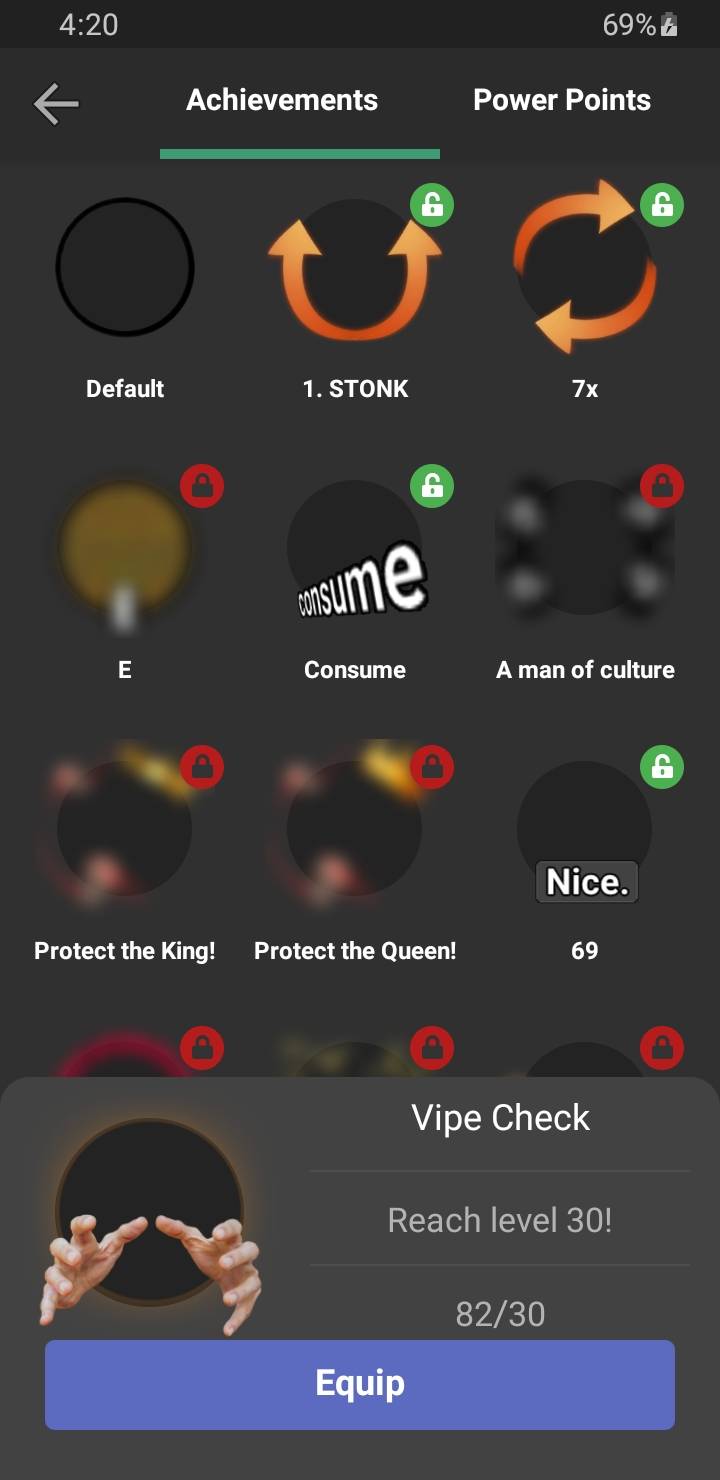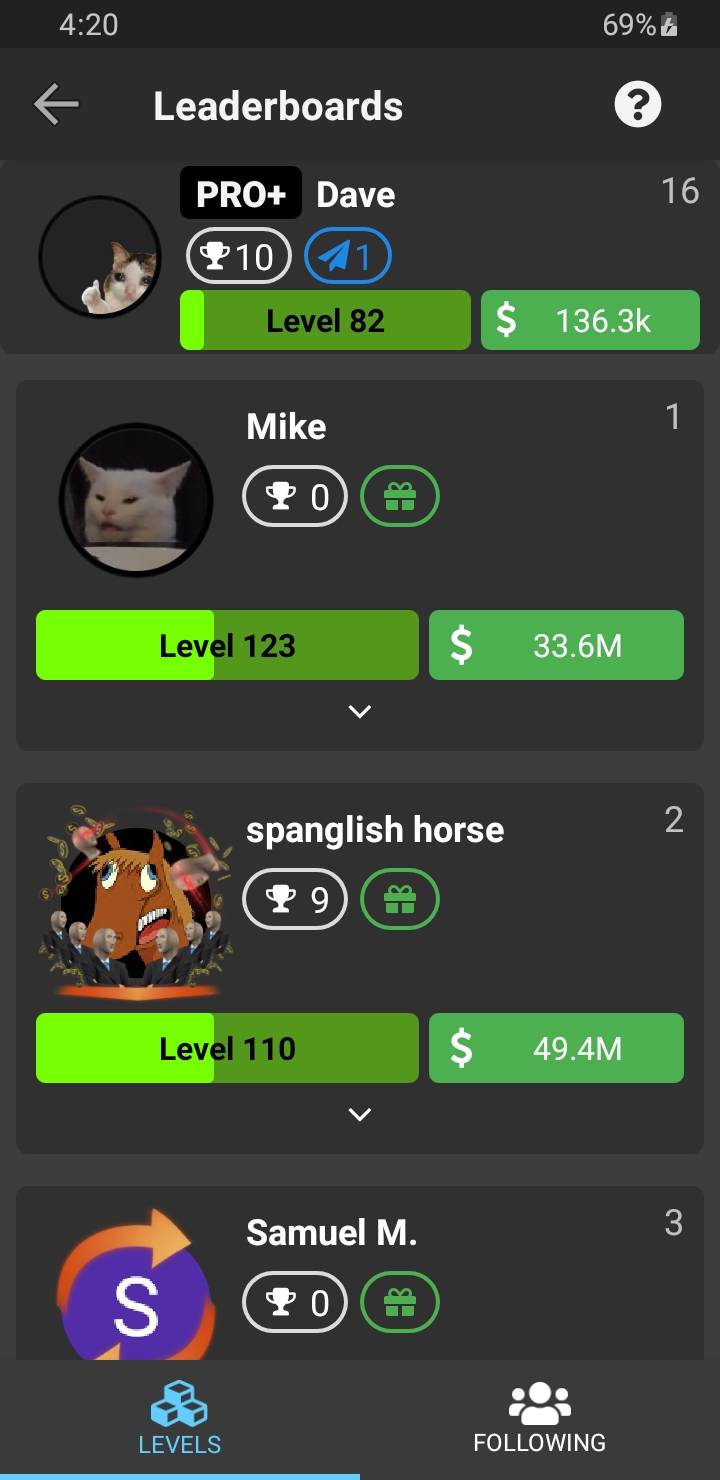 Manage Your Portfolio
Watch your Portfolio value rise and decide when to sell your shares.
Achievement-Rings
Add flavor to your profile picture with unlockable Achievement-Rings.
Complete Goals, Riddles or buy with ingame Power Points.
Leaderboards
Compete for the highest Rank among the World or your Friends.
Create your own Board. See recently sold Shares and unlocked Achievement.
Settings
Find useful Settings such as Language, Used Reddit Markets, Analytics Preference and FAQ.
Supported Languages are: English, German, Korean, Spanish, Portuguese, French
---
Custom Subreddits
Decide in which Subreddits you want to invest.
Add, Delete or disable any Subreddit.
---
History
See all your previously sold Shares.
Tapping the Picture in each row reveals more details.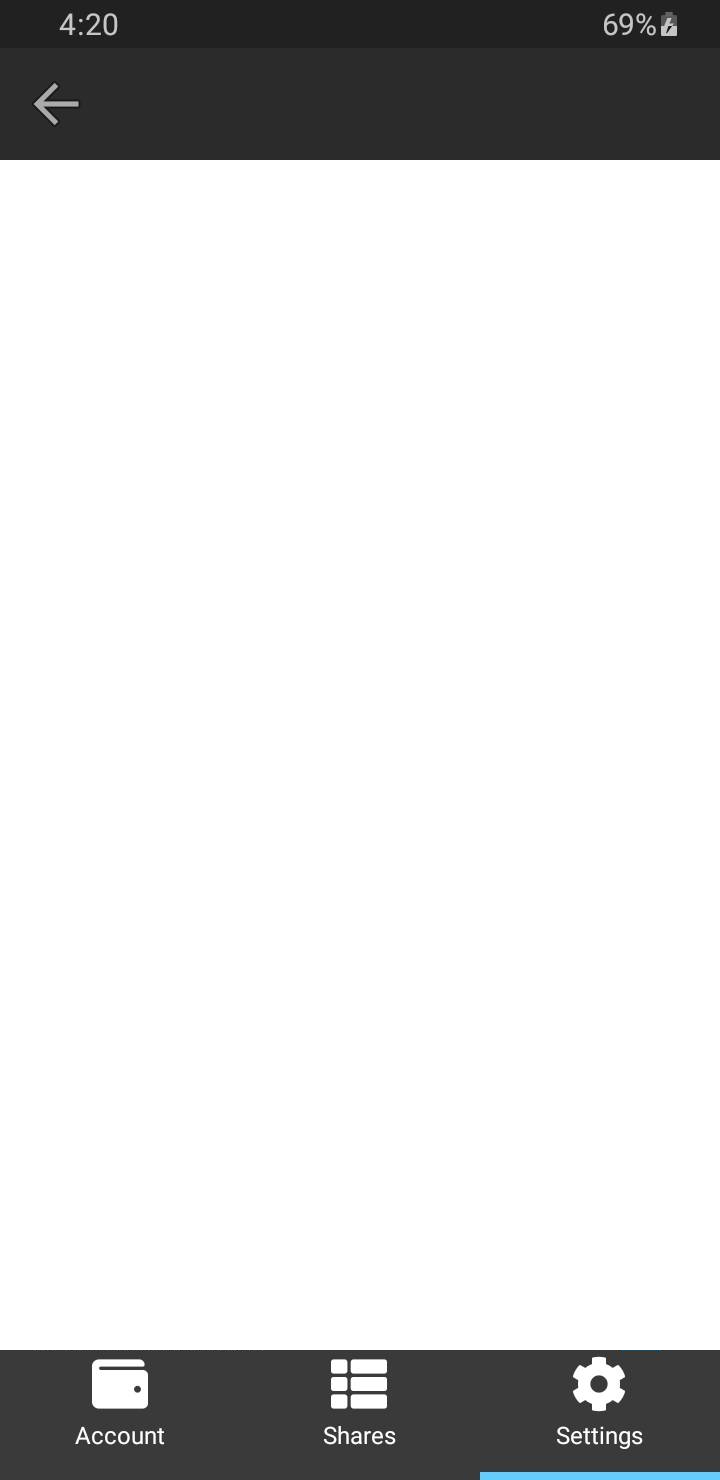 Share & Visit
Jump directly to the Reddit Page of any Meme.
Share any Meme with a generated short link.
---
Recruit Friends for Rewards
Recruit anyone with your personalized QR-Code or link.
Gain rewards for each redeemed Code. Also gain more rewards for each player your friends recruited.
---
Hot & Fresh
Scroll through the hottest or freshest of your chosen Subreddits.
See the Memes value & trend with one swipe or tap.
Settings
Find useful Settings such as Language, Used Reddit Markets, Analytics Preference and FAQ.
Supported Languages are: English, German, Korean, Spanish, Portuguese, French